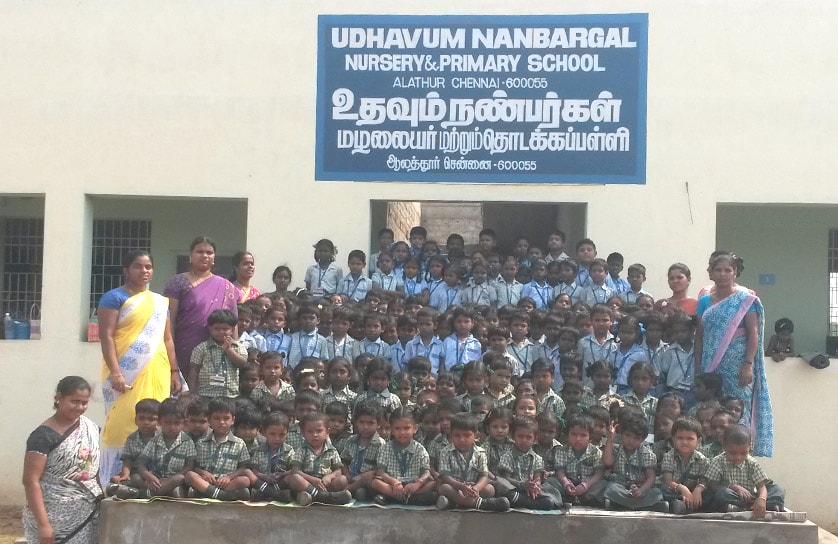 UN Public School
Udhavum Nanbargal Nursery & Primary School is a two storey concrete building with eight class rooms for students Pre KG through Class V. This is a English medium school with 236 Students, 9 Teachers and 2 Staff members. The School has a Playground and maintains Clean Toilets for the students and staff.
School books are provided to students free of cost. Tuition Fees is also free. Parents of these students only have to pay for School Uniform and Shoes. In addition to the regular curriculum, free classes conducted for Yoga, Bharatha Nattiyam, Music, Karate, Computers, Painting and other Art works.
Kamarajar Evening Tuition Centre
To help students perform well in education in this very competitive world, Kamarajar Evening Tuition Centre have been opened in 4 neighbouring villages namely, Alathur, Edapalayam, Mettu Thumbur and Palla Thumbur. About 180 students, from classes LKG to 12th are being benefited by these Tuition centres.
Sponsorship programmes for Higher education are made available for students of poor financial background from the villages. Expenses like College Fees, Cost of Books & Study Materials and Dresses are covered using these Sponsorship programmes. Till date, 42 students have benefited and have successfully completed college. 8 students are currently studying.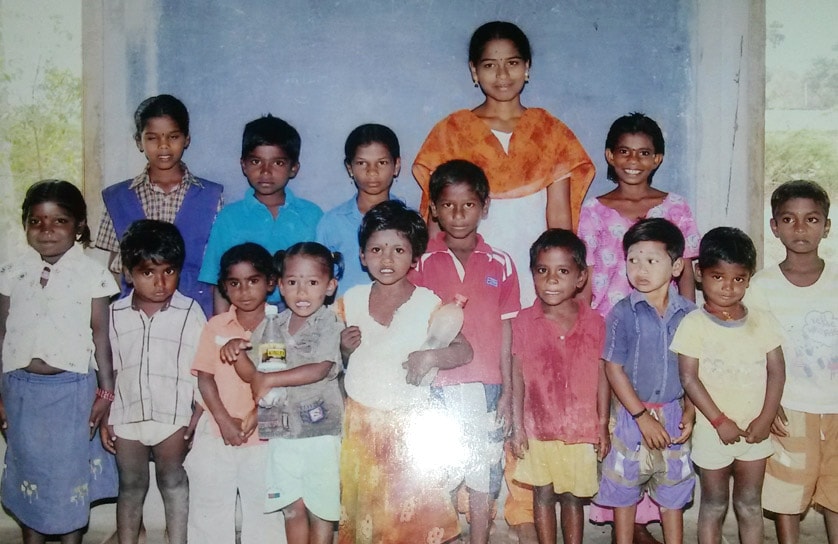 Child Labour Prohibition Special School
With the increase in small scale Brick manufacturing industries in the neighbourhood, comes the menace of Child Labour. Though the eradication of child labour should not be limited solely to brick kilns, it has been a major concern here. Families from different locations of Tamilnadu reallocate here to work in these industries as Contract labourers for 6-8 month durations, jeopardizing the schooling of their little ones.
Udhavum Nanbargal trust has set up the 'Child Labour Prohibition Special School' at 3 brick industries location so allow these children to attend school. Around 20 students are being benefited at each location.
Free Library
A Library with over 8000 books of various categories is available for Free for the community. More than 300 people in the neighbourhood are utilizing the facility.