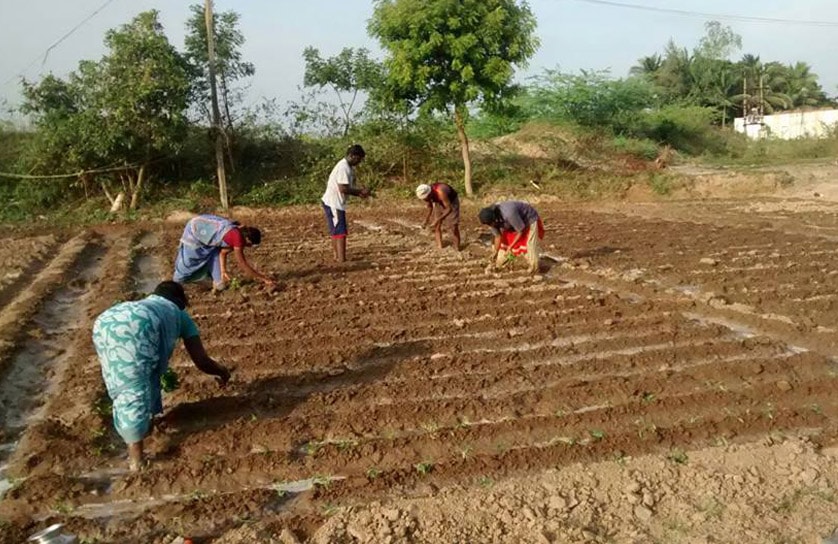 As part of the Village development programme, lot of training initiatives for Women in the neighbourhood are being undertaken. The 'Annai Theresa Tailoring Training Centre' has been around for over 10 years, having trained nearly 1500 women on Tailoring. The Trust has also provided 20 Tailoring machines for free. This has provided job opportunities for women in garment factories in nearby towns Thiruninravur, Avadi and Ambatur.
Saree Embroidering training are being offered to women. About 60 women have benefited by this training programme and have been successful financially and able to support their family.
Beauty Parlour courses for Women are offered for free. About 300 women have successfully undergone this training programme that provides job opportunities in the Parlour industries.
School students from Standard III onwards are provided Computer training for free. Training are being offered once a week in MS Office, DTP, Tally and Computer languages like C,C++ and Java.
Job Fair is organized once a year and on a average 40 to 50 people with Computer skills do get jobs in these industries.
Assistance for Organic farming is being offered to villagers. Free training programmes related to Organic farming are being conducted on weekends with the help of volunteers.
As part of the village development, the trust has provide Free toilets to about 120 families with the help of government and private sponsors. Toilet facilities have been provided to the 'Government Middle School, Edapalayam'.
Free Solar Lights have been offered for students who are in 10th and 12th standards so that their studies are not impacted by power cuts in the locality. Around 35 houses in the neighbourhood have received free Solar lights.
Veterinary Clinic is available where free camps are organized once a week to help villagers receive Consultation, Breeding opportunities and Vaccines for their Pets. A nominal fee of Rs.20 per visit is being charged for any service.
Udhavum Nanbargal Trust has taken the initiative to plant more than 1000 samplings on the road sides in the villages. Over 500 free samplings and beneficial trees have been given to families in the neighbourhood.